Looking back on 2020, we were fortunate to work with great clients to launch a range of interesting and rewarding projects. This post showcases our brand and visual design projects.
Right Triangle Branding and Design
We designed a new brand for Right Triangle Consulting. The project started with a brand sprint, an exercise that transforms the abstract idea of a brand into clear language about the company. It's a great way to draw out what you know and believe about your company and infuse those values and goals into the visual expression of your brand. As designs and content and are developed, the outcome of the brand sprint acts as a Northstar for your efforts.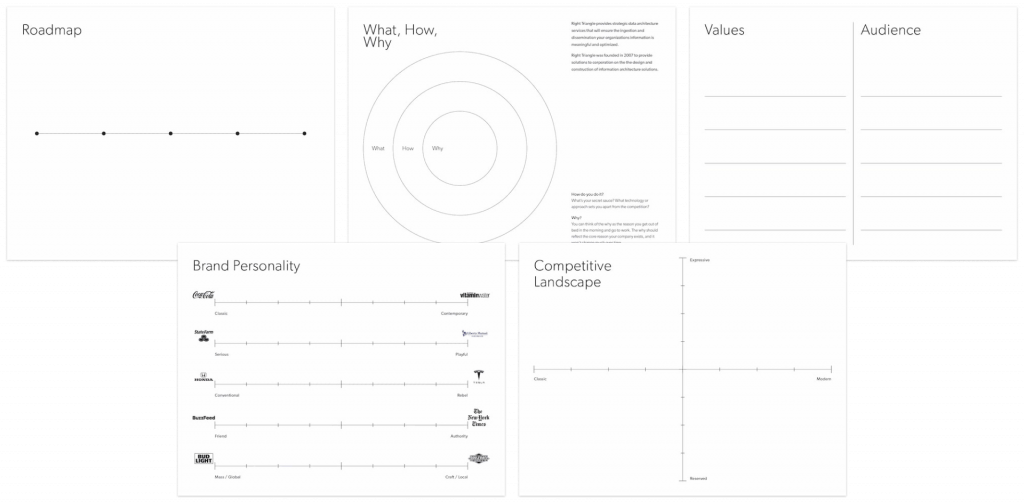 The first output of the sprint was a new logo for Right Triangle. We designed a range of styles and positioned them against market leaders. This helped ensure Right Triangle had a logo that felt right in their market but distinguishes them from competitors and peers.
In addition to a new logo, the rebrand included a new website (covered in another post and case study), business cards, letterhead, and PowerPoint templates.
Happy Valley Design
Happy Valley is a Massachusetts-based cannabis company serving recreational customers and medical marijuana patients. They opened their first retail location in 2020, and we designed a range of marketing materials, including in-store signage, collateral, ads, and more.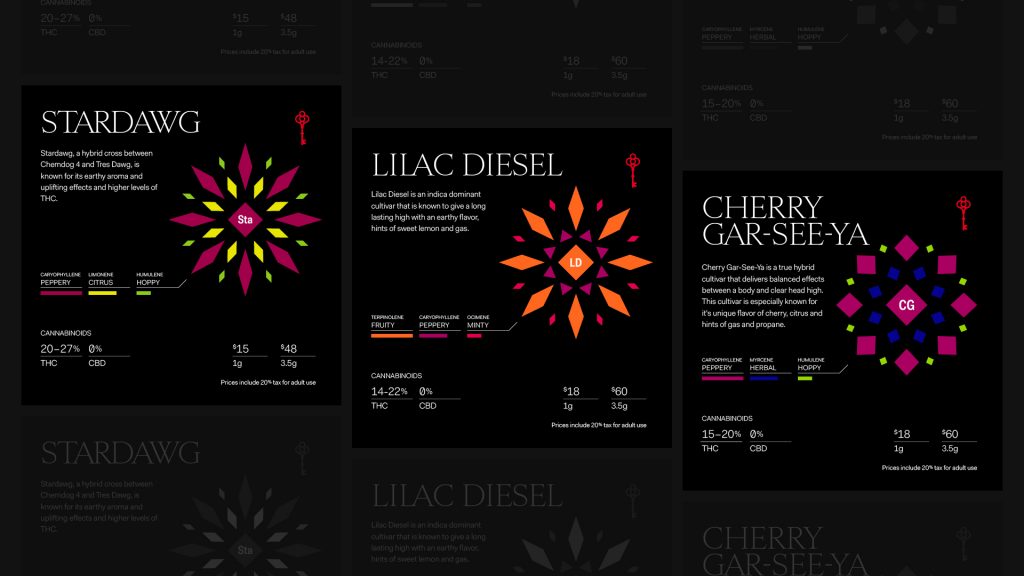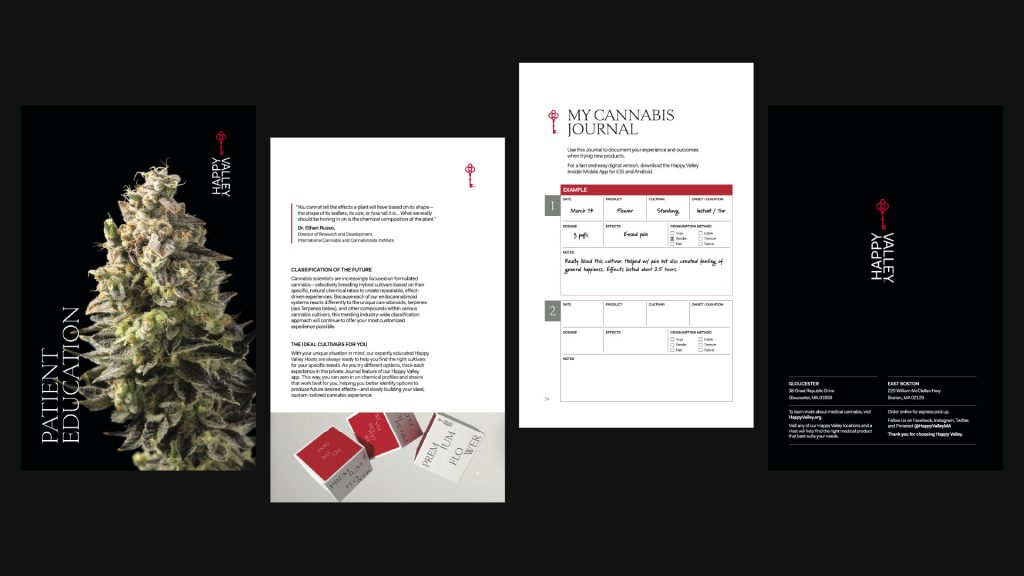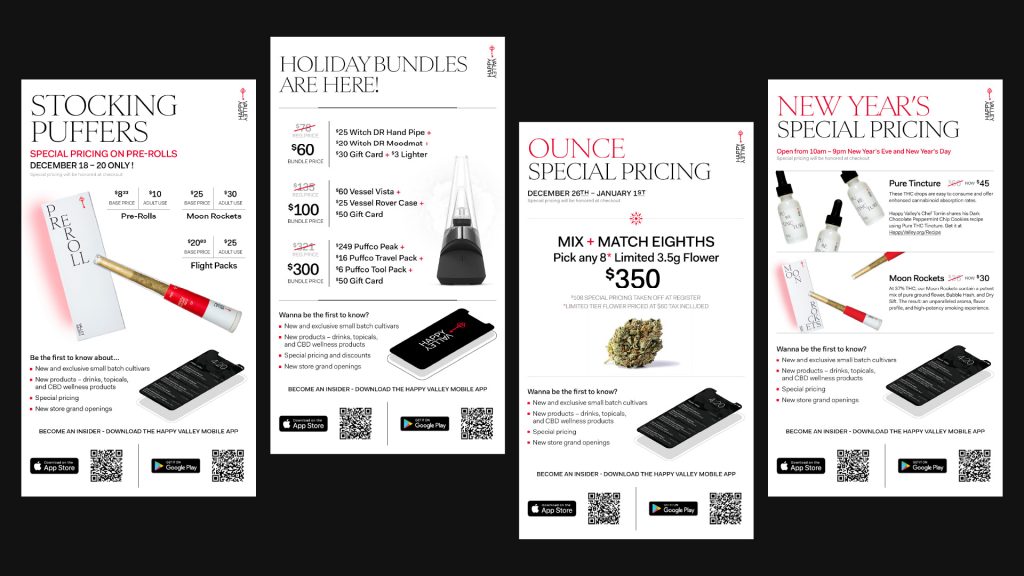 Get Konnected Branding
One of our biggest launches in 2020 was the new website for Get Konnected. The project started with a redesign of their logo and the creation of brand guidelines. The brand guidelines helped their in-house team successfully incorporate the new look and feel into their print and digital marketing materials.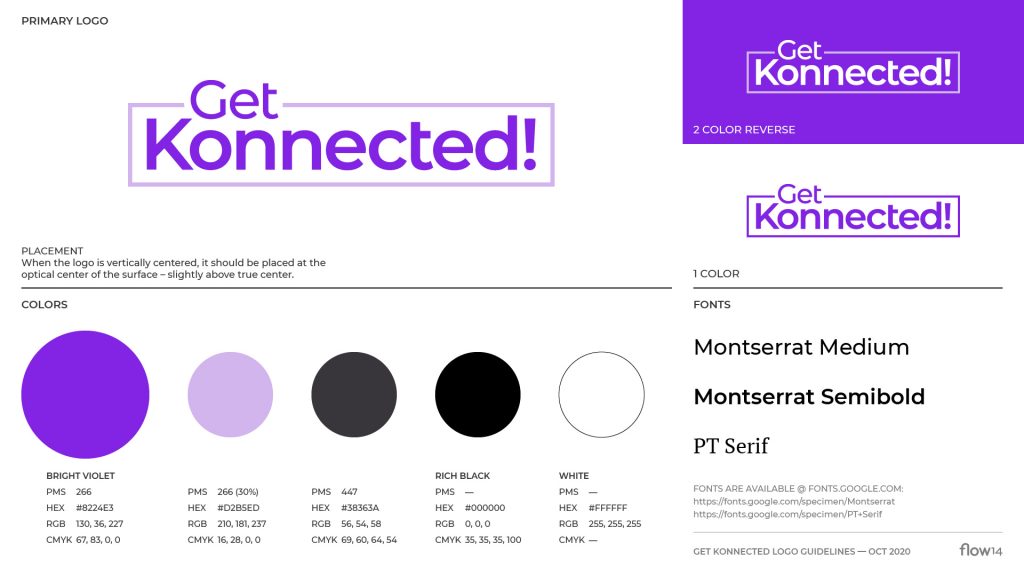 This year, we're busy with new and exciting projects that we're looking forward to sharing. Stay tuned!